Packing Tape Dispenser Manufacturer in Coimbatore
Packaging tape dispensers used to handle tape conveniently. To apply the tapes to packages and boxes to seal them for warehouse or transportation. It can hold single or multiple rolls and suit different tape sizes. It can also fit standard, acrylic, hot melt, or filament tapes for versatility. The dispenser has an adjustable braking mechanism that applies tension to tape.
A packing tape dispenser is ideal for sealing boxes, cartons, corrugated, and makes light work on heavy-duty packaging duties.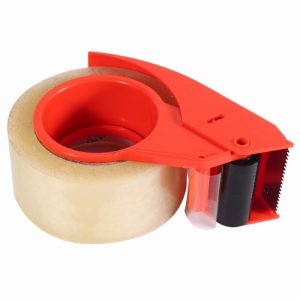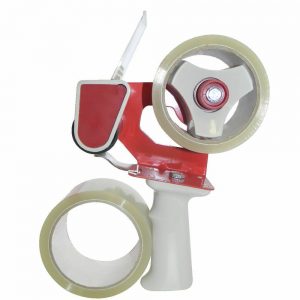 A tape dispenser is easy to handle for the user to tape boxes. It's very convenient and easy to use. No scissors are needed when using this tape dispenser to tape carton boxes.
Long life
Heavy duty metal body
Central balance

Strong and durable

Available in 2″ & 3″ wide tape