Brown Tapes Manufacturer in Coimbatore
Penguin Brown packing Tapes is a Premium Quality packaging tape most widely used in the sealing of corrugated boxes, Pack Cartons, and other various industries with Strong adhesive. The film-coated onto a backing material which oriented to have strength in both the machine direction and the cross direction. Brown Packing Tapes are pressure sensitive tapes using acrylic base adhesive specially formed to get high adhesion and good contrast.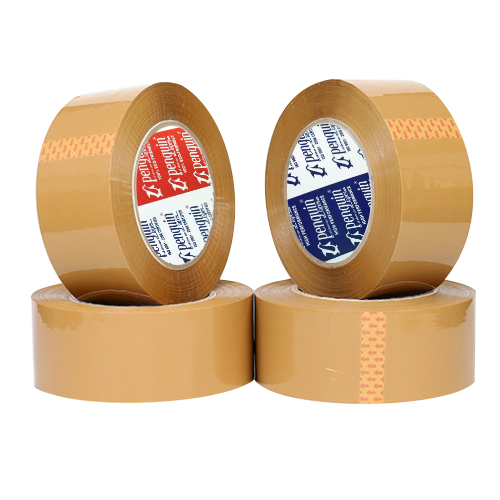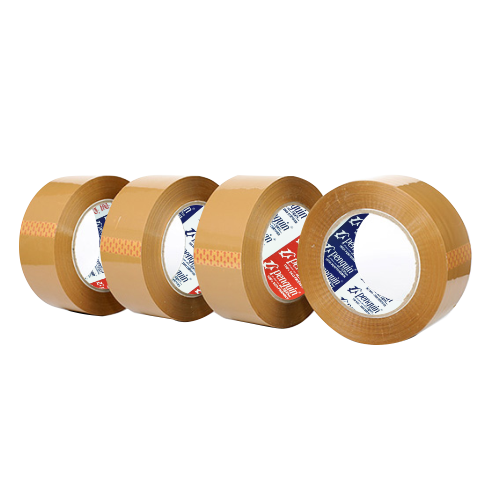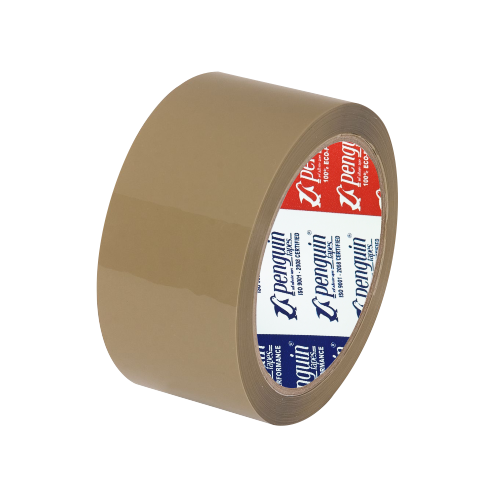 An economical tape that adheres well to cardboard

Bonds with all paper and cardboard surfaces

Designed for a wide range of temperatures

Will fit most conventional finished tape guns and distributors

Suitable for a cost-saver customer without hazarding quality
Brown Packing Tape is widely used for packaging applications at industries, logistics, and Manufacturing plants for packing corrugated boxes.
| | |
| --- | --- |
| Brand | Penguin Tapes |
| Colour | Brown Shades |
| Thickness (in microns) | 38, 40, 42, 44, 46, 48 & 50 |
| Width (in mm) | 12, 18, 24, 36, 48, 60, 72, 96 |
| Length (in meters) | 25 meters to 1000 meters (As per customer requirement) |